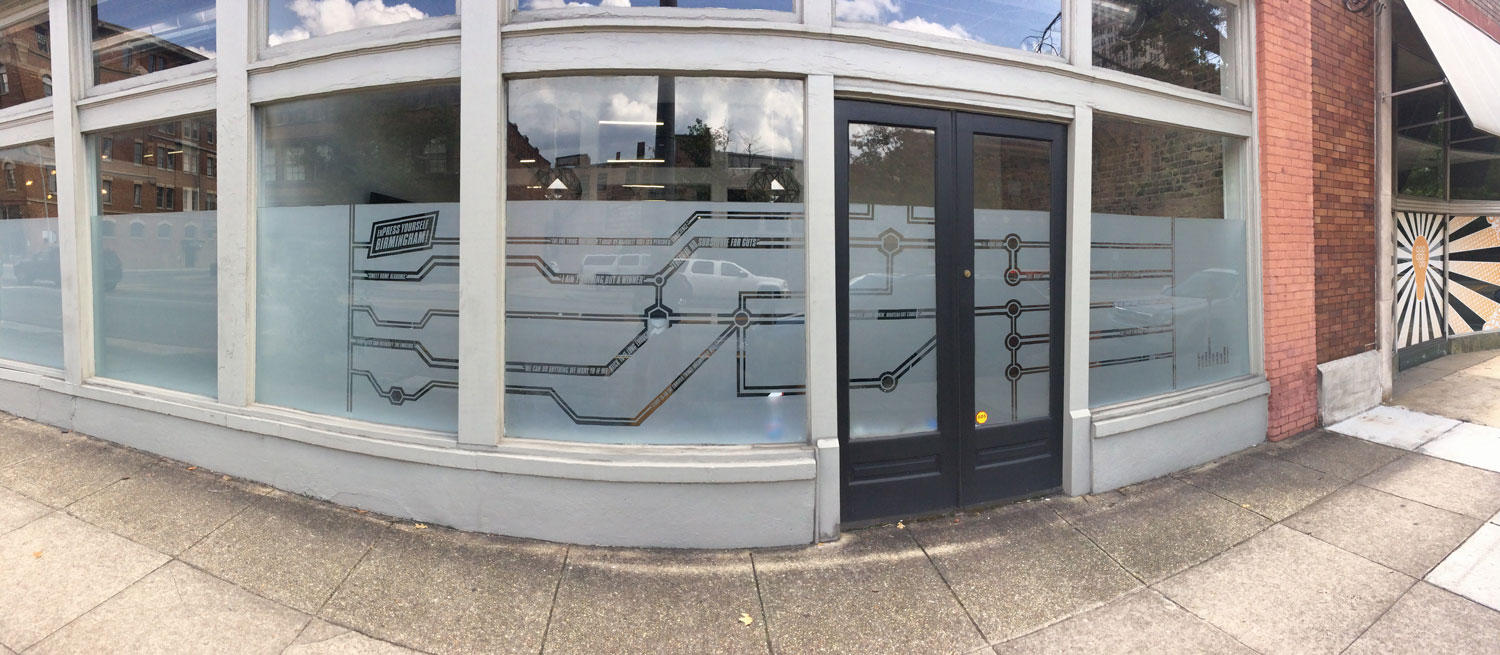 Not just logos on walls…
Anyone who has worked in the sign industry knows that signage isn't always as cut and dry as many people make it out to be. Sometimes our signage is a useful barrier to the outside world, like window frosting, but also doubles as a primary way in which you and your company speak to that same group. Having a creative bent means exploring options that are outside of the box, but also attainable within a realistic budget.
Do you need signage to accompany your brand?
From walls to websites, we've got you covered!